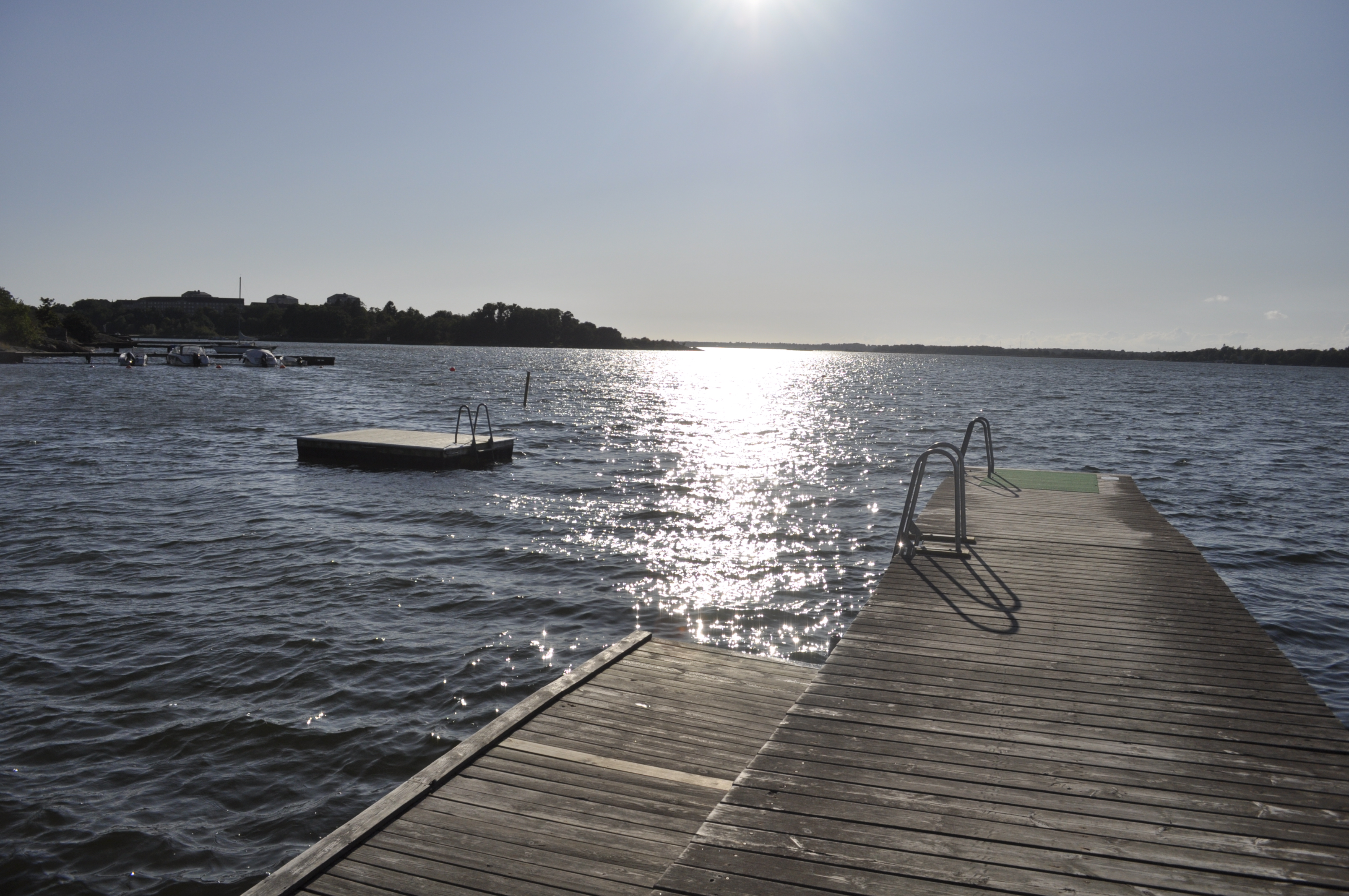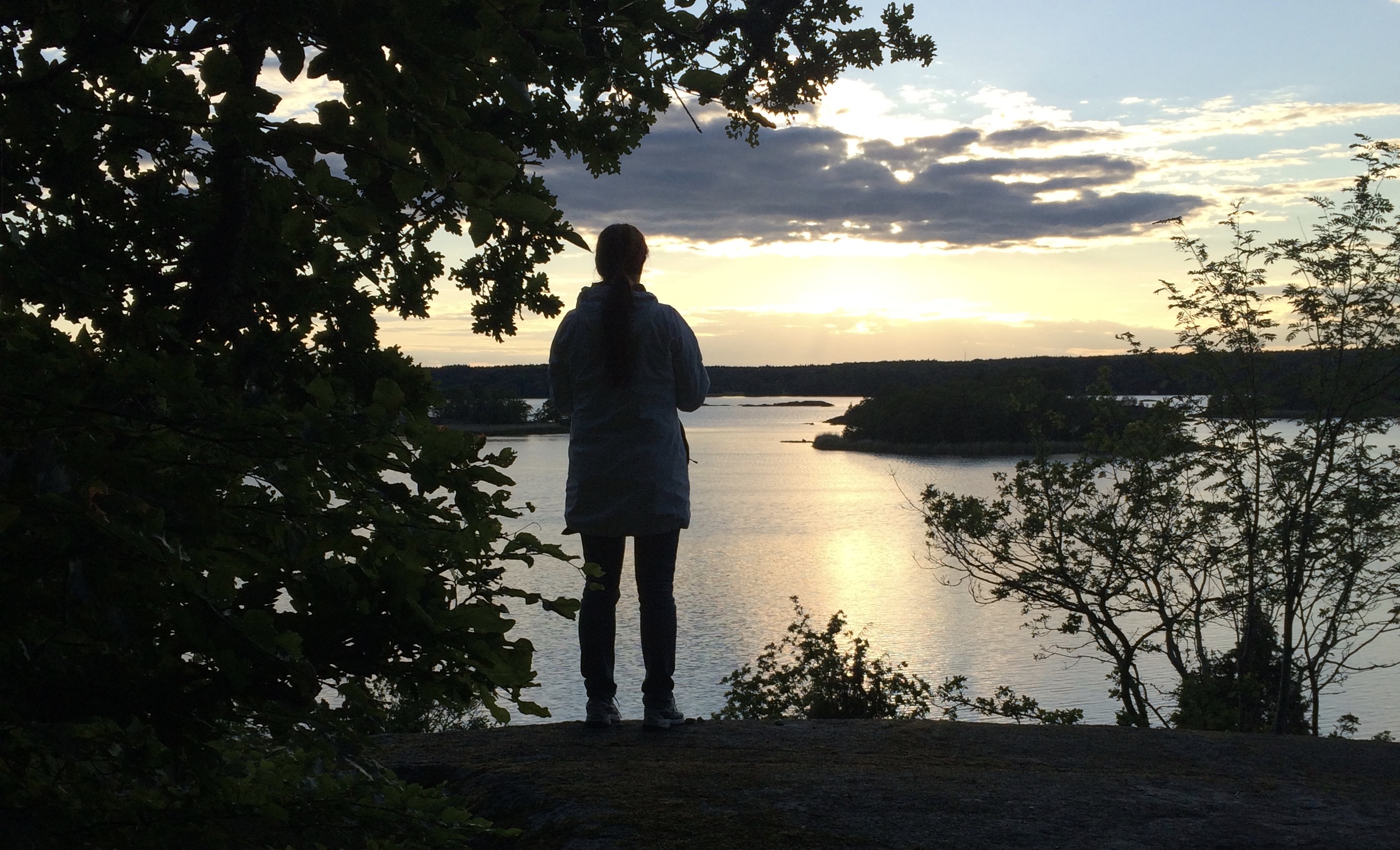 Gefion Art & Guest House BnB – is currently not open – all our rooms are rented out to long-term guests.
We rent out two small cozy rooms in our house: Stig Lindberg and The Library.
Our BnB is a homey Guest House where breakfast is included in the price.
We are 7-min walk from Bergåsa Station, Blekinge Institute of Technology (BTH), and the hospital.
The rooms are bright, cozy (9-12 m2), suitable for a person travelling alone or with a partner or close friend: perhaps you are vacationers, biz people headed up to BLue Science Park, academics visiting Blekinge Institue of Technology or hospital staff coming in for a stint at the Regional Hospital. These places are all within a short walk from us (less than 10 minutes!)
We are 75 m away from a morning dip in the archipelago and right by Västra Mark running trails.
The prices on AirBnB vary with the seasons and how many people inhabit each room and their service fee.
You may contact us directly to book at: stay [at] gefionarthouse [dot] com.
THE ROOMS
STIG LINDBERG
This room has two 90 cm-wide single beds. Please let us know if you wish us to put them together as a King-size bed.
The room is named after its wallpaper ("Pottery"); its designer was the famous modernist artist Stig Lindberg, contemporary with Gefion Art House, which was built in 1951. The small work desk in the room is also from this era.
There is a closet to hang your clothes, and a rack for a medium-sized suitcase. Next door is the Gefion Guest House Library, which you may use – if it is not rented out – as a sitting room/study. It has a couch and a large desk, and, yes, books!
THE LIBRARY
It is a bright room, which welcomes the first rays of the morning sun. The bed-sofa has an 80 cm-wide mattress. The underside of the sofa can be pulled out and made into a 160 cm wide double bed (when sleeping 2). The room is however best suited for one person. There is a closet to hang your clothes, a 1940s' style work desk, and an armchair for reading in; after all, this is the Library; we have nine bookshelves full of fiction and other books. Please, feel welcome to immerse yourself in our world of literature! We have made six shelves available for you to keep your things on.
Guest access
You have shared access to the shower/bathroom and the kitchen, as well as the lounge and the laundry facilities. In the summer-time, you can relax in the garden. But, please, do not smoke anywhere!
Interaction with guests
Just ask if you need anything. We speak both Swedish and English. We can recommend places to eat and visit.
Other things to note
A self-serve vegetarian breakfast is included. With advance notice, we can cater for gluten-free, lactose-free diets and even meat-eaters ;). But you need to give us a heads-up. We supply ingredients for hot and cold breakfast on a separate shelf in our fridge. On weekends – if in the mood – we sometimes don the apron and cook up something special.
You can help yourself to coffee and teas 24/7 in the dining room.
We have lots of wood floors – so please no shoes inside!
Please note that this is not suitable for long-term stays for adults with children.
We have a strict no smoking policy – inside as well as directly outside our house, so if you are a smoker, this is probably not a good place for you, sorry!
We work hard to recycle everything – so please read our instructions about recycling carefully. They are on the laminated info sheet provided in the guest room. If unsure, please ask!
Welcome to Karlskrona!
 Neil & Jessica
Dear Jessica & Neil,
thank you so much for the wonderful time in your house and the lovely company and talks. We would definitely stay again at your guesthouse, when we come back to Karlskrona. A bit of a description of our stay. We, Louisa, Lyra and Eike had been attending the Art of Hosting Training in Karlskrona which was pretty intense! After this training, where we also met Jessica, we stayed in Gefion Guest House for some days. This was just the safe haven that we needed in that moment. The rooms that we had were lovely and we could use the kitchen, dining and living room as well. So we had lots of space to bring our projects forward and to rest. Also the house is located almost directly at the sea, you can see it from the kitchen, with beautiful walking tracks through a forestal nature reserve. Jessica and Neil are wonderful hosts and  lovely company for breakfasts, dinner or little talks and meetings in between. We had some great conversations and also a very nice "Red Thread Café" to which Jessica invited us. After the Art of Hosting Training – which is more about conversations that matter and participatory leadership, we were lucky to experience the Art of Hosting in another way. By the way, the included swedish/english breakfast was a very good start for the day! So to conclude, thanks a lot to you and all the best for you and the guest house. We unconditionally recommend a stay with Jessica and Neil 🙂
All the best: Louisa, Lyra and Eike