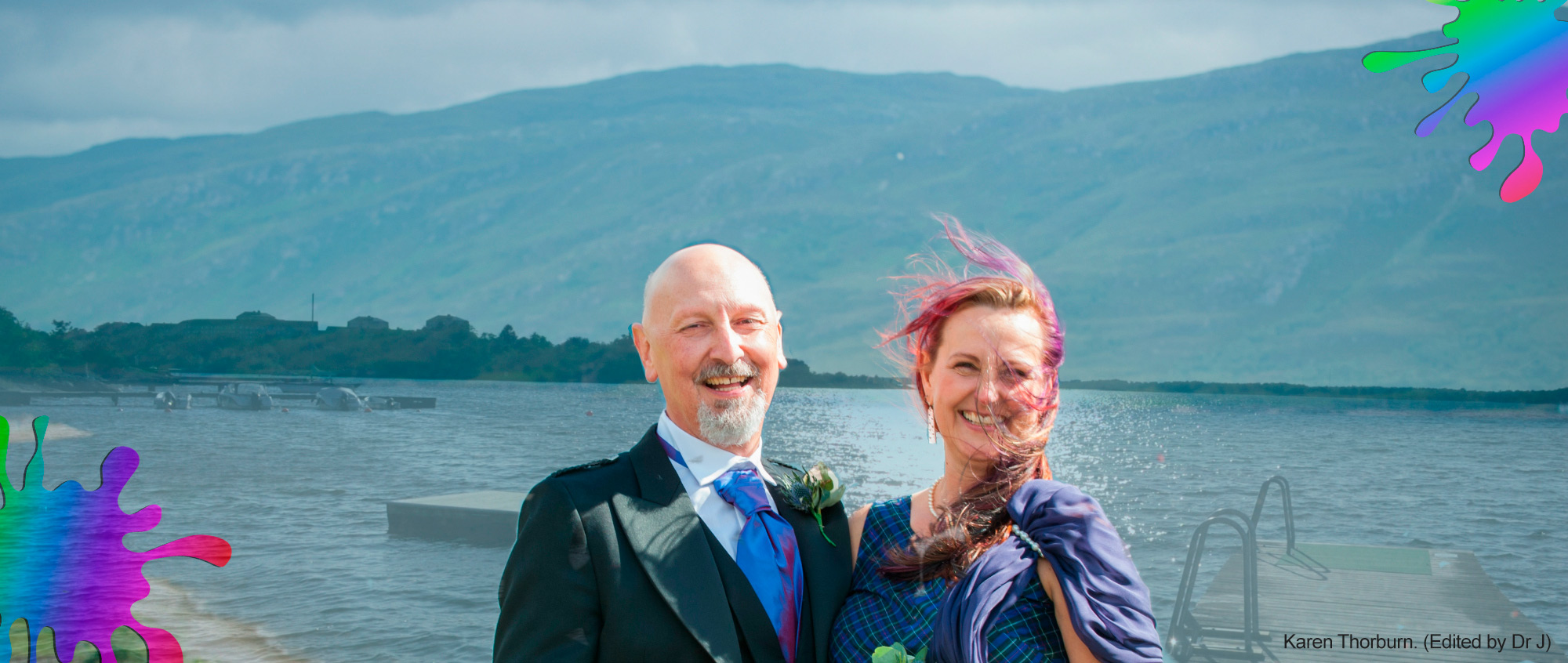 Current Events
ONLINE COURSE  REGISTRATION temporarily closed: online courses will be back online later fall 2023:
 Past Events
Gefion Art & Guest House
Welcome to our Soul Work in progress.
We are Dr. Jessica E Duncan, Artist, Your Creative PT for a Kick-Ass Life/Director, and Neil Duncan, Wine-lover/High-School Principal, Partner and Co-Creator.In April 2016, we became the proud owners of a tall yellow brick house from 1951 located on Gefion street No 1, of the beautiful Karlskrona Archipelago, Sweden. We named our house after our street, well, rather after Gefion, the Nordic Goddess who according to myth plowed so much land with her four oxen in Sweden that in the process she created both the big Swedish Lake Mälaren and the great Danish Island of Zealand. Understanding and adopting her as a powerful symbol of transformation and making something new, we felt she was an apt image to represent our house, ourselves and our business. We have settled here to make something new in 2017 we gradually transformed our beloved house into Gefion Art & Guest House, our Center for Creativity, Wellbeing & BnB. We offered Themed Group Coaching and Painting Classes, and we rented out two small cozy rooms with vegetarian breakfast. However June 2019 I went back to work full-time at the University and our activities have been temporarily paused, apart from Jessica's art-making. She paints and all her art is for sale. 
We still run our house with the intention of manifesting our own kick-ass lives and loves because we take seriously the meaning of Intentional Creativity (IC), which is Jessica's main method for coaching with creativity. We endeavor to practice it every day, applying it to our projects and actions.
When we do engage in renting out and giving courses, we love meeting and connecting with people from all over the world as well as locals who come to us to seek beauty, nature, art, change and personal development. We love to entice our friends, family and guests with good coffee, bore people with our passion for South Australian wines, celebrate Scottish winter festivals like Burn's Night, Hogmanay and St. Andrews Day and eat good food and laugh together.
We strive (yes it is not always easy!) to lead our lives from the perspective of excitement, and It is our hope that our enthusiasm will be "infectious" and that giving others access to our house and the creativity tools Jessica teaches in her classes, will also show others, that they too, can achieve their goals and create their desired lives.
Please browse our website to see what kind of arts we engage in at the moment. We can no longer offer you a room one hundred meters from the beach, good coffee in the morning, a Red-Thread Café, or an in-person visionary painting class. But, chances are, we will again in a couple of years. If you have any questions, please feel free to reach out to us. We would love to hear from you. 
Jessica & Neil